Many military families who arrive on Oahu to work at Schofield Barracks, Wheeler Army Airfield, Hickam/Pearl Harbor and Lualualei settle in the the communities of Kapolei and Ewa Beach.?? Hawaii Real Estate Adrienne Lally specializes in the area and has found that many military families are drawn to the ?newer homes – especially when home prices here [in Hawaii] are so much more than everywhere else.?? When military families come to Hawaii for three years or more and choose to buy, this newer area is a top choice – but the next step is choosing the right school district for their children!? Families often find that their local public school works for their children, but what that fails, Adrienne Lally reminds that the ?GE is an advantage to be used? [Geographic Exemption] in addition to the many private schools in the area.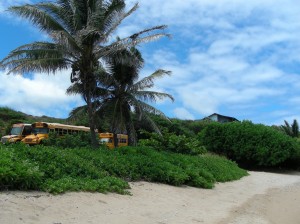 Families with Elementary aged children in Kapolei enjoy Barber?s Point Elementary for it?s small class sizes and on-site NASA Challenger Center Hawaii that is visited by students from all over Oahu to learn about Science, Technology, Engineering and Math through programs like *Rendezvous with Comet Halley*.? Utilizing the multi-track schedule is Kapolei Elementary with four color-coded tracks on a 9 week on 3 week off year-round schedule for students, in 2012 VP Arakawa was named Leeward Vice Principal of the Year and has many opportunities to interact with parents at regular coffee mornings.?? With strong military family participation, Mauka Lani Elementary is popular for parental involvement and school uniforms in addition to academics.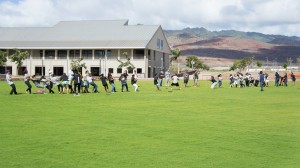 In Ewa Beach, Holomua Elementary School requires uniforms and runs on a year-round schedule with four color-coded tracks of nine weeks in school and three weeks ?intersession? breaks, popular programs include robotics and performing arts.? Many parents are drawn to Iroquois Point Elementary as a prestigious International Baccalaureate (IB) World School since 2007, one of only two public schools offering the IB Primary Years program in Hawaii.? Another candidate for the program in Hawaii is Keone'ula Elementary School who are already practicing transdisciplinary themed learning goals and hope to be certified soon.? Grouped nearby to one another are Kaimiloa Elementary, Ewa Beach Elementary and Poheka Elementary although none of the three are considered to have "significant populations of military dependent students" by the Hawaii Department of Education. The popular Ewa Elementary School is lead by a former student who happily overseas a digitally engaged school that publishes student podcasts as well as regular updates and photographs.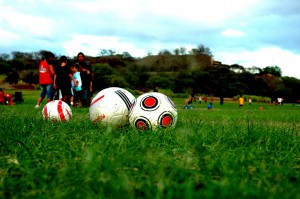 For middle school, grades 6, 7 and 8, Kapolei students have the opportunity to attend Kapolei Middle School – with a track system, newer campus and uniforms it is so popular that it has had to expand with portable classrooms to accommodate enrollment numbers. In Ewa Beach there are two middle school options; Ilima Intermediate and Ewa Makai Middle School. Ewa Makai Middle School is the only Green-Ribbon School and LEED Gold Certified school building in Hawaii while Ilima Intermediate has many popular education-focused clubs.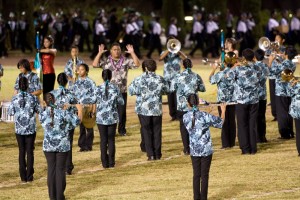 Once military dependent children hit high school age in Kapolei it is time to choose an Academy if they are attending Kapolei High School.? These sub-schools within a school specialize in Business, Culinary Arts, Fine Arts, Graphics, Health Careers, Leadership, Human Services, Industrial Technology and LCAT (Learning Center for Applied Technology).? In Ewa Beach, Campbell High School hosts the International Baccalaureate Diploma, Academy of International Studies, Arts & Communication, Engineering & Industrial Technology, Sophomore Academy and Talent Development Freshman Academy programs.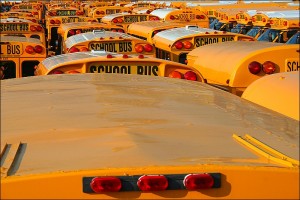 Many on the Leeward Coast also choose private education options for their children. Island Pacific Academy is in IB World School that serves students K-12 in Kapolei with extracurriculars including Orchestra, Soccer, Hula and extensive sport programs. American Renaissance Academy, also a K-12 in Kapolei, is one of the newest schools with full WASC accreditation expected in 2013. Students here enjoy small class sizes, school-wide technology integration in addition to academics, performing arts and sports programs.? For parents interested in religious education, Friendship Christian Schools is a Baptist K-12 program primarily using A Beka curriculum for students from K-12 and? Hawaii Catholic Schools hosts one of the oldest private options in Ewa Beach, Our Lady of Perpetual Help School serving K-8 in a co-ed Christian environment.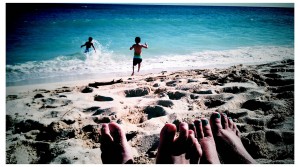 Families who PCS to Hawaii and choose to buy a home in Ewa Beach or Kapolei, two of the newer communities on-isalnd, have a large list to choose from when it comes to educating military children.? With school liaison officers ready to assist, children from Kindergarten through High School can find the option that works best for them.? From IEPs to Gifted and Talented, Hawaii schools have it all and the range options on the Leeward side are exceptional.